At Too Good To Go, we dream of a planet with no food waste.
Imagine if there was something we could all change today that would reduce global warming by 8%. That's how much food waste contributes to the climate crisis, and yet we continue to waste a third of all the food produced.

Our app connecting businesses with unsold food, and consumers willing to buy at a discounted rate has grown since 2016 to become the biggest in Europe, with over 24 Million users, and more than 44 million meals saved.
We are just at the start of our Swedish journey… and that's where you come in! We are building our team there as we speak and we want YOU to be part of this amazing adventure.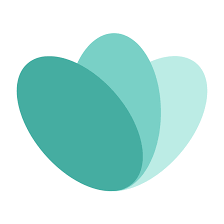 Your mission
We are looking for an experienced, dedicated and self-driven Head of Sales with a passion for tackling food waste.
This is a great challenge for a hungry and driven sales professional who can build, lead and nurture an enthusiastic sales team in a fast-paced environment without losing sight of our mission. The role will be part of an international sales team where best practices and learnings will be shared across borders.
Reporting directly to our Swedish Country Manager, you will join the Swedish management team to live our mission, save food, help our planet and become part of our tribe of 550+ waste warriors around Europe.

 Your role:
Your goal will be to maximize sales performance, provide leadership to the sales team and develop structures and strategies to support the team as it grows, including:
Inspire & Empower: Champion a high-performance sales culture within the team to support our mission and business objectives.
Develop the team: Using your in-depth knowledge and experience of different sales methodologies you will ensure the team fulfills their potential and constantly train, coach, mentor and support for peak performance.
Strategy and market mapping: Analyze the Swedish market to identify geographic and segment opportunities for growth and build the plan for optimum results.
Structure and Optimize: Identify key performance drivers and set up the right team structures and processes for exponential growth.
 Requirements:
You have strong experience working and leading in sales, minimun five years. This has exposed you to different sales environments and methodologies that you can draw on to lead the Too Good To Go's sales team. You have an exceptional understanding of how to motivate a team and a coaching, inspiring leadership.
You have experience with large retailers, ideally supermarkets or food chains.
You have developed a sales function in a scale-up, fast-growth business.
You are business oriented with previous experience of a Key Account Manager role.
You are data-oriented and work with KPIs to guide actions.
You are experienced in using a CRM/Sales tool.
You are a top of the class English and Swedish speaker. All the communication in the global team will be in English.
You are process-focused, continuously documenting and improving the sales process, sharing learnings with the global team.
You are a make-it-happen person who doesn´t hesitate to roll up your sleeves – but you also think about the long-term business implications and requirements.
You have a true passion for sustainability - you understand the urgency of action for the planet.
You have a good network within the food industry/restaurant industry (real bonus!).
Our Values

We fight together: food waste is a big beast to fight. We can do it if we fight together as Waste Warriors with no ego. We believe in a #oneteam.
We raise the bar: we always push for more. We work smart, smash barriers and elevate one another.
We keep it simple: our ambitions are bold but our solutions are simple.
We build a legacy: we're proud of the change we're driving.
We care: we always look out for each other. Caring is also about the way we do business. We do the right thing.
 What we offer
A rare opportunity to work in a social impact company (and certified B Corporation!) where you get to wake up every day knowing you're achieving positive change.
The experience of being part of an international company with 700 + enthusiastic and highly talented teammates across 15 countries (and counting) – always ready to share knowledge and support!
Strong personal as well as professional development in an intense and high-growth scale-up environment.
An open company culture where you have the independence and room to unleash your creativity.
A strong team culture where successes are celebrated together.
Curios? Apply directly here or call Maria Midell at 0705-150089 if you have further questions. We hire on an ongoing basis.
Känner du några som skulle passa ännu bättre? Berätta det för dem.